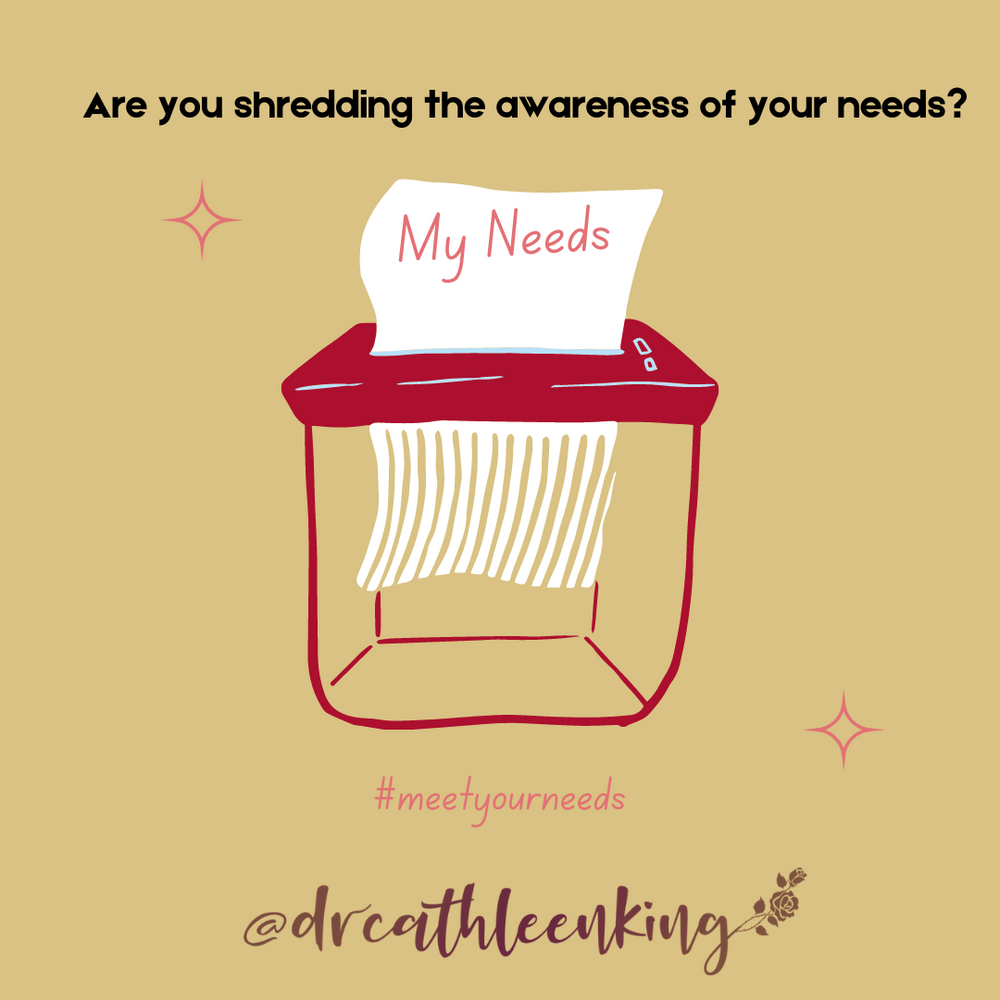 I want to speak my needs, but what if 'they' won't meet my needs?
This was a recent convo with a client of mine. I helped her to see it wasn't about whether or not 'they' meet our needs. Yes, that is the ultimate hope, is that those in our lives will meet our needs, but that is not the healing.
The healing is in our own willingness to feel our needs (especially if we are chronic suppressors)
The healing is in our own willingness to speak our needs (especially if we tend to be caregivers of others)
The healing, the deepest healing, is handling it when we voice our needs and they still go unmet. That's the Primal Trust™ development in our nervous system.
The healing is knowing that we can and will be resourceful enough to meet our own needs if we have to. We are all grown up now. We can handle that some humans are not able to respond to us in the ways we prefer. And that even though it hurts, we are still capable of showing up for ourselves and finding new solutions to get our needs met.
We are the adult that meets our needs.
And yes, when we are surrounded by others who want to support us that is a lovely bonus.
But we are the adult that meets our needs.
This pathway of carving Primal Trust in the nervous system is not always easy, but it is the key to unlocking the vital force keeping you stuck in sickness and trauma patterns.
I've got a roadmap, to help you develop a healthy adult main personality, that is capable of feeling, speaking, and handling rejection. And the irony is that you end up attracting those in your life who do want to help you meet your needs because you are a source of healthy attachment for them as well.
Coming Dec 2021, an incredible academy and a compassionate community opens its doors– full of all the help, mentoring, and learning you could dream of… no more high-priced courses.
If you've been eyeing my Primal Trust Mentorship, here's the change you've been waiting for- affordable for all who want the opportunity.